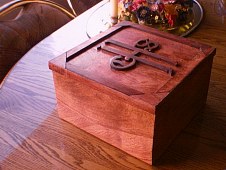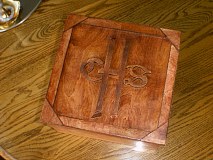 Keepsake Box 10"W x 10"L x 6 1/2"H $55.00 plus S/H

Great personalized gift idea. Have a persons initials or name on the box. This box was made for a graduation gift and has a schools initials on it. To order, please refer to custom order instructions by clicking here.

Looking for a great gift idea to put in a personalized keepsake box...try www.azure-star.com for some hand poured custom made candles.